Branding | Website Design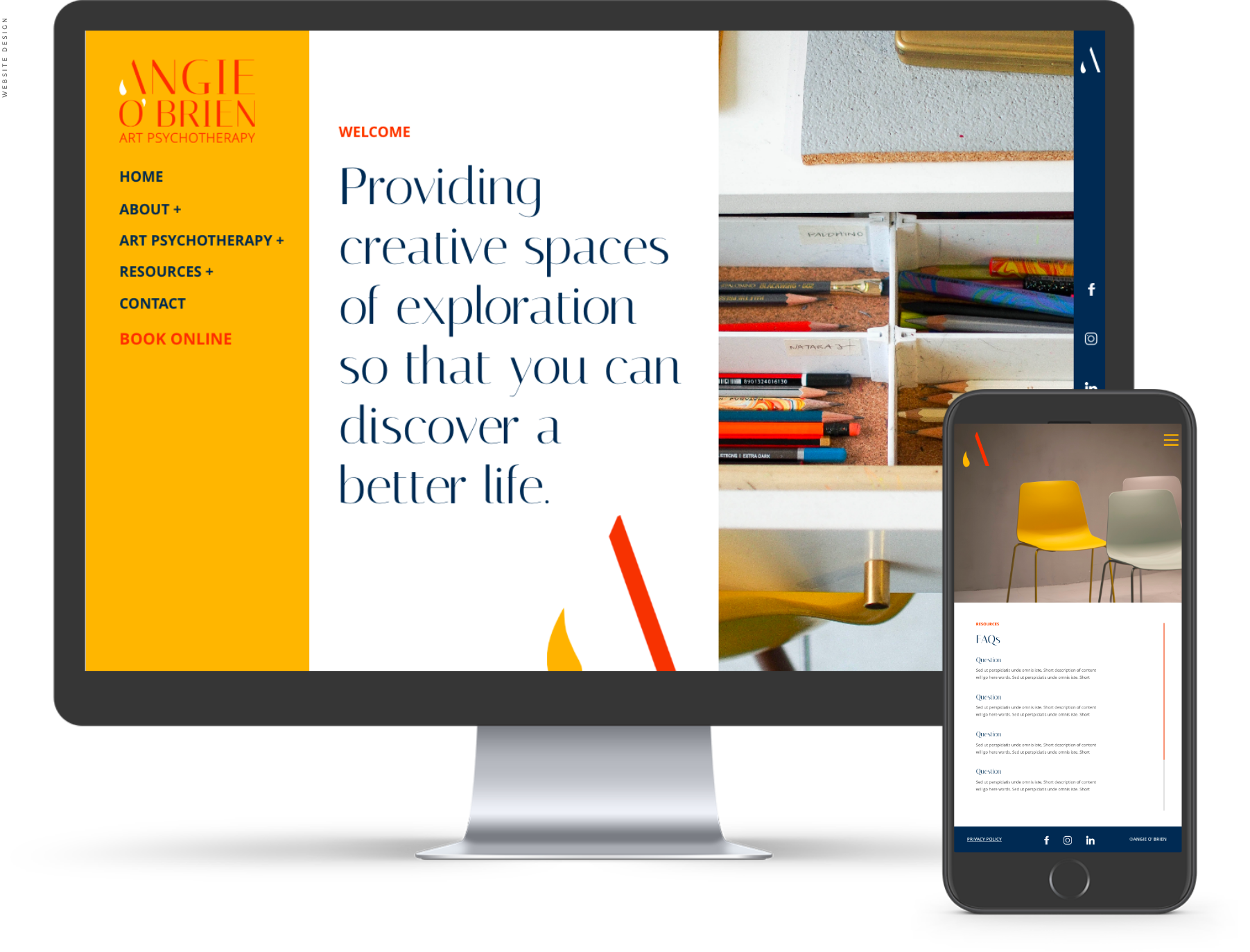 Angie O'Brien has been working as an art-psychotherapyist for many years and wanted to showcase her services to her individual and organisational clients. Through a number of workshops we took a deep dive into understanding her brand, values and vision for her business, making the choice of design elements much more conscious.
By way of regular catch-ups, we developed Angie's website to match her vision as much as possible. We made sure that clients can find things easily on the website, and can approach Angie easily in terms of booking and expression of interest, making sure that potential clients feel safe and excited about booking an art therapy session for themselves; or a creative team-building session facilitated by Angie.