Naming | Branding | Website Design | Website Development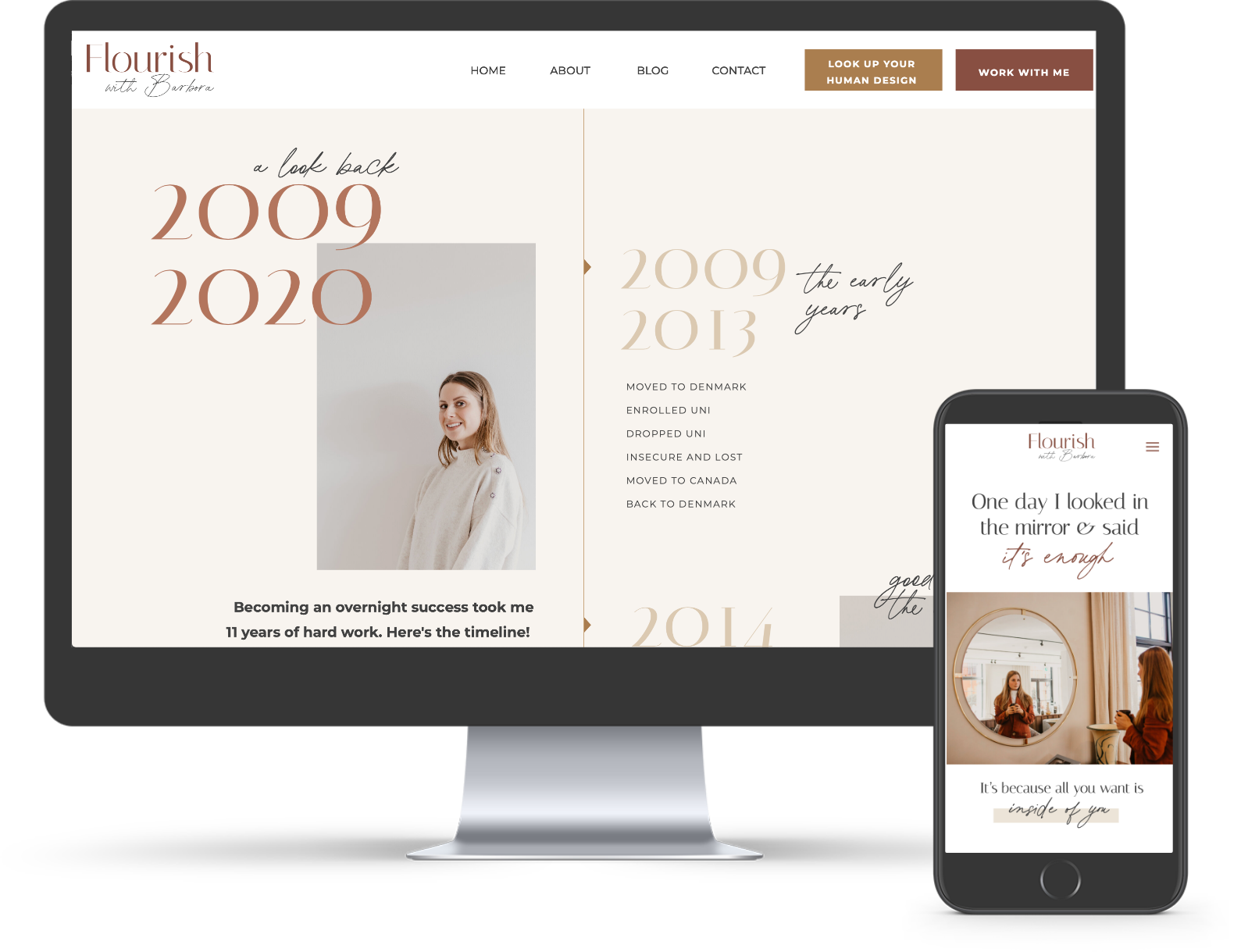 Barbora is a mindset and manifestation coach. She has developed a valuable offering in her industry and was keen for her branding and website to reflect her unique and sophisticated personality. 
We began by getting to know each other through a number of workshops which supported Barbora in uncovering her offering, core values, positioning, personality and how she wanted to resonate with her desired target audience. We took care in uncovering the perfect name for Barbora's business, which represents human flourishing. 
Barbora had very clear ideas around the look and feel of her website, but took on consideration of industry best practise to ensure that her brand and how it is communicated through her website was engaging and appropriate for her audience.