Naming | Brand Design | Website Design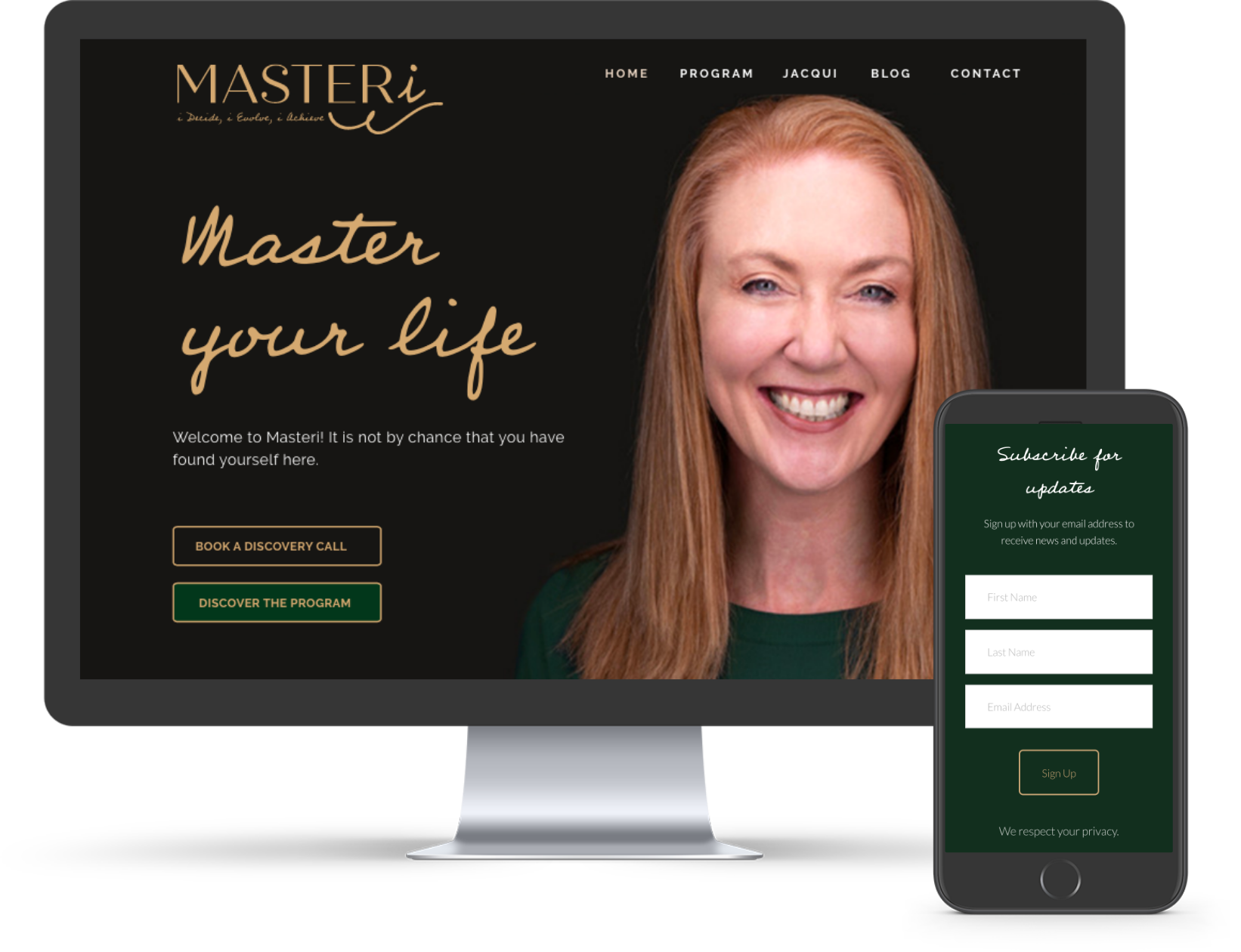 Masteri is a personal development coaching business owned buy Jacqui Crutchley. In an already saturated market - Jacqui needed branding and messaging that would position her as a leader in the field and ensure that she would resonate with her desired target audience. 
Through thorough market research, which included developing case studies on leaders in the industry as well as a deep understanding of Jacqui's  unique offering and customer profiles.
The name 'Masteri' represent one of the core values of Jacqui's offering, which is supporting her clients in developing 'Mastery of the Self'. This was reflected through the unique spelling of the word Master'i'. The 'I' is integral to the visualisation of this representation, the 'I' appearing hand-written, allowing her clients to be the master of their own lives. 
The core purpose of her website was to give her credibility, and to allow potential clients to book a discovery call with her.