Branding | Website Design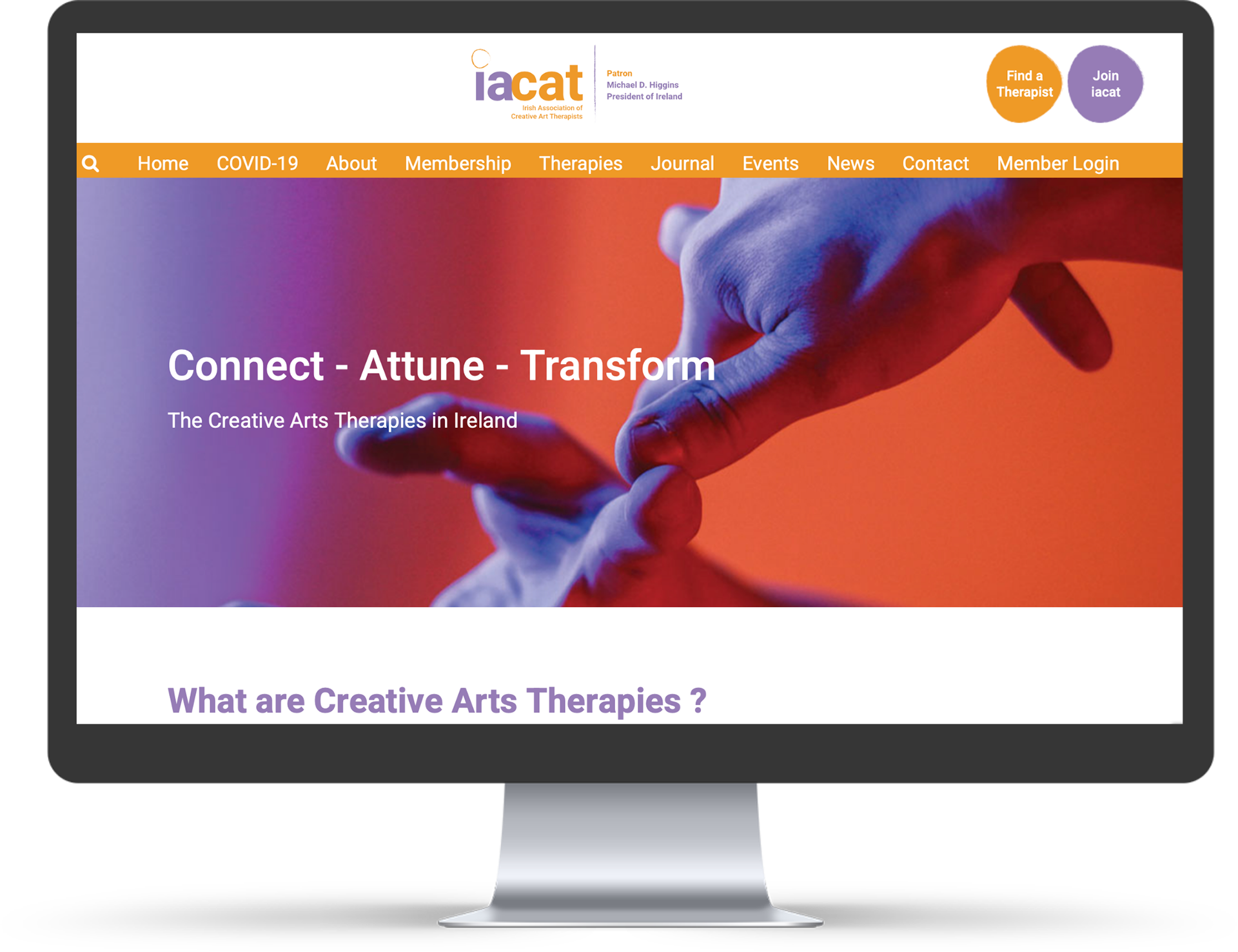 IACAT is the accrediting body of creative arts therapists in Ireland, and oversees the development and training of single modality MA courses in art therapy, dance movement therapy, dramatherapy, and music therapy.

​​​​​​​
IACAT needed a full rebrand of their visual identity. Unable to find any information on their previous visual identity, IACAT felt that they couldn't stand by it, and needed to have authority and ownership over how they communicated to their audiences. The new visual identity has given IACAT the platform to communicate effectively to their many audiences in a meaningful and effective manner.